KOLE Records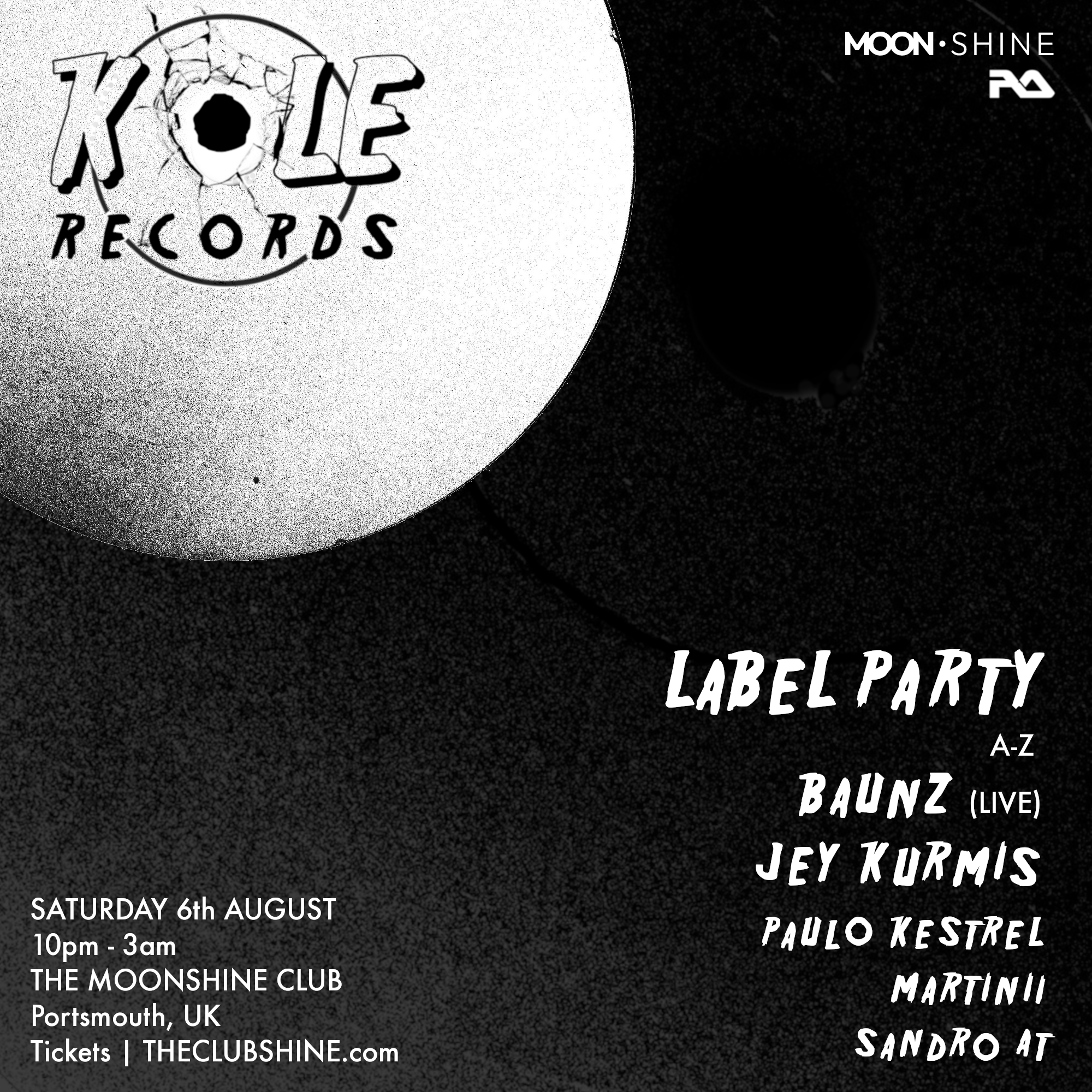 Some serious tunes from some top artists delivering: House, Techno, Minimal and RAWW.
Following the success of their 5th release last year they have worked hard to bring their artists from across the globe together for one night in the South coast.
KOLE Records have become a dominant force in the minimal/deep tech genre in recent years, boasting incredible talent of both established and fresh artists. On the cusp of their 6th release, the time is right to celebrate in style.
Join us here at Moon Shine as we welcome tech-hero Jey Kurmis, a mouth-watering live set from Baunz, KOLE new boys Sandro AT & Martinii- and the head honcho Paulo Kestrel.